Keynote speakers
Martina Musteen
Professor of Entrepreneurship and International Business, San Diego State University, USA

Keynote: Entrepreneurship Across Borders in the Age of New Normal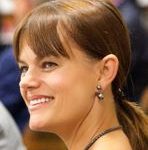 Martina Musteen is a Professor of Entrepreneurship and International Business at the Fowler College of Business at San Diego State University (SDSU). She is also the Director of the Center for International Business Education and Research (CIBER), a national center of excellence funded in part by a grant from the U.S. Department of Education, and serves a Senior Editor at the Journal of World Business.
Martina Musteen conducts research on international entrepreneurship, foreign market entry mode decisions, and international strategies of small and medium-sized firms (SMEs). Her work has been presented at numerous international conferences and published in leading journals such as the Journal of Management, Journal of International Business Studies, Entrepreneurship Theory & Practice, Journal of World Business, Journal of Business Research, Global Strategy Journal and others.
In SDSU, where she has taught undergraduate, graduate and executive courses in international entrepreneurship, international business environment and strategic management, Martina Musteen has won numerous awards for her teaching performance. Martina Musteen has also conducted workshops and led classes in France, Mexico, Italy, Taiwan, Israel, the Czech Republic and onboard the MV Explorer at the Semester at Sea.
Martina currently leads the grassroots global community of the international entrepreneurship scholars at www.ie-scholars.net.
Ilan Alon
Professor of Strategy and International Marketing University of Agder, Norway
Keynote: Role of Franchising in Stimulating Entrepreneurship and Internationalization of SMEs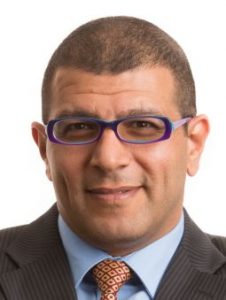 Ilan Alon is Professor of Strategy and International Marketing at the School of Business and Law at the University of Agder. Alon is also the Head of International Affairs for the School of Business and Law at the University of Agder, and leader of the Emerging Markets research group. Previously, Alon has held research positions at Harvard University (USA), Georgetown University (USA) and University of International Business and Economics (China).
He holds a Ph.D. from Kent State University (USA) and his publications have appeared in journals, such as Harvard Business Review, Management International Review, International Business Review, Journal of International Marketing, and International Marketing Review. His books are published by Palgrave, Routledge, McGraw-Hill and others. He is also Editor-in-Chief of the International Journal of Emerging Markets and the European Journal of International Management.
Alon has worked with government bodies, non-profit organizations, multinational companies and international associations on various projects, ranging from capacity development at the macro level to international business development at the firm or project level. Clients include USAID, illy, Darden, Disney, and others. Alon is a frequent speaker or writer on various international networks including National Public Radio (USA), Voice of America (USA), RTV (Russia), the Financial Times (UK), and Dagens Næringsliv (Norway).
Alon´s research focuses on internationalization, modes of entry, political risk, cultural intelligence and emerging markets.