Keynote speakers
Martina Musteen
Charles Hostler Professor of Global Business, San Diego State University, USA

Keynote: Entrepreneurship Across Borders in the Age of New Normal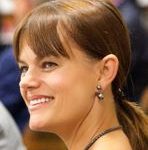 Martina Musteen is a Charles Hostler Professor of Global Business at the Fowler College of Business at San Diego State University (SDSU). She is also the Director of the Center for International Business Education and Research (CIBER), a national center of excellence funded in part by a grant from the U.S. Department of Education, and serves a Senior Editor at the Journal of World Business.
Martina Musteen conducts research on international entrepreneurship, foreign market entry mode decisions, and international strategies of small and medium-sized firms (SMEs). Her work has been presented at numerous international conferences and published in leading journals such as the Journal of Management, Journal of International Business Studies, Entrepreneurship Theory & Practice, Journal of World Business, Journal of Business Research, Global Strategy Journal and others.
In SDSU, where she has taught undergraduate, graduate and executive courses in international entrepreneurship, international business environment and strategic management, Martina Musteen has won numerous awards for her teaching performance. Martina Musteen has also conducted workshops and led classes in France, Mexico, Italy, Taiwan, Israel, the Czech Republic and onboard the MV Explorer at the Semester at Sea.
Martina currently leads the grassroots global community of the international entrepreneurship scholars at www.ie-scholars.net.
Ilan Alon
Professor of Strategy and International Marketing University of Agder, Norway
Keynote: Role of Franchising in Stimulating Entrepreneurship and Internationalization of SMEs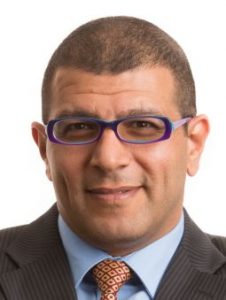 Ilan Alon is Professor of Strategy and International Marketing at the School of Business and Law at the University of Agder. Alon is also the Head of International Affairs for the School of Business and Law at the University of Agder, and leader of the Emerging Markets research group. Previously, Alon has held research positions at Harvard University (USA), Georgetown University (USA) and University of International Business and Economics (China).
He holds a Ph.D. from Kent State University (USA) and his publications have appeared in journals, such as Harvard Business Review, Management International Review, International Business Review, Journal of International Marketing, and International Marketing Review. His books are published by Palgrave, Routledge, McGraw-Hill and others. He is also Editor-in-Chief of the International Journal of Emerging Markets and the European Journal of International Management.
Alon has worked with government bodies, non-profit organizations, multinational companies and international associations on various projects, ranging from capacity development at the macro level to international business development at the firm or project level. Clients include USAID, illy, Darden, Disney, and others. Alon is a frequent speaker or writer on various international networks including National Public Radio (USA), Voice of America (USA), RTV (Russia), the Financial Times (UK), and Dagens Næringsliv (Norway).
Alon´s research focuses on internationalization, modes of entry, political risk, cultural intelligence and emerging markets.
Arnim Wiek
Senior Sustainability Scientist, Julie Ann Wrigley Global Institute of Sustainability and Associate Professor, School of Sustainability, Arizona State University, USA
Keynote: The Quiet Sustainability Transformation – Benefit Corporations, Worker Cooperatives, and Local Living Economies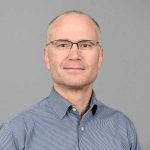 Arnim Wiek is the director of the Sustainable Local Food Economies and Enterprises (SLFEE) Lab. His team conducts solution-oriented research in support of sustainable local economies and enterprises, in particular in the food sector. The team works in close collaboration with small- to medium-sized businesses, local governments, non-profit organizations, and community groups.
He teaches courses on transformational sustainability enterprises and economies, including social enterprises, benefit corporations, cooperatives, impact investment, sustainability business incubators, and local living economies. He leads practical studios in which students work on sustainable food economy issues in partnership with entrepreneurs and other practitioners.
Arnim Wiek had research and teaching engagements at the Swiss Federal Institute of Technology Zurich, the University of British Columbia, and the University of Tokyo. Over the past summers, he was a guest professor in the Center for Global Sustainability and Cultural Transformation at Leuphana University of Lüneburg, Germany and in the Copernicus Institute of Sustainable Development at Utrecht University, the Netherlands.
Søren Salomo
Søren Salomo, Professor of Technology and Innovation Management, Technical University Berlin, Germany
Keynote: Managing Innovation Processes and the Messy Situation of New Business Creation


Søren Salomo is a professor of Technology and Innovation Management at the Technical University Berlin, Germany and a member of the Danish Academy of Technical Sciences.
His research interests include behavioral and organizational aspects of corporate innovation management, especially management of large innovation networks, design of user interactions, innovation metrics, and management of innovation teams. His work is published in leading international journals, including the Journal of Product Innovation Management, IEEE Transactions on Engineering Management, R&D Management, and Research Policy. He has also authored a number of books, including a widely used textbook on innovation management, now in its 6th edition.
Andrew Burke
Professor of Business Studies and Dean of Trinity Business School, Ireland
Keynote: The Impact of Freelancing and Flexible Work in the Gig and Project-Based Economies


Andrew Burke is Dean of Trinity Business School and the Chair of Business Studies. He became a Fellow of Trinity College, Dublin in 2016 and was elected to the Board of the University in 2018. He is also a Board member of the University's Innovation & Entrepreneurship Hub. He is Chairperson of the Centre for Research on Self-Employment – the London-based IPSE international think tank on freelancing.
He is widely published in top ranked international journals including the Harvard Business Review, Journal of Business Venturing, Regional Studies, the Oxford Bulletin of Economics and Statistics, and Small Business Economics. His work has been presented at the EU Commission, World Trade Organization, UK Houses of Commons and Lords as well as through media such as BBC Breakfast Television and the Working Lunch.
Andrew is founding Editor of the International Review of Entrepreneurship, an Editor of Small Business Economics and was a Guest Editor of the International Journal of Industrial Organization. Andrew´s research includes various aspects of self-employment and freelancing.
Roy Thurik
Professor of Economics and Entrepreneurship, Erasmus University Rotterdam, Netherlands and Director of the Centre for Advanced Small Business Economics
Keynote: The future of entrepreneurship research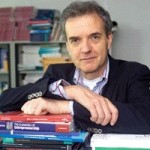 Roy Thurik is Professor of Economics and Entrepreneurship at Erasmus University Rotterdam and Professor of Entrepreneurship at the Free University in Amsterdam. He is Professor of Entrepreneuriat et économie at the Montpellier Business School in France. He is a Research Fellow at two renowned Dutch research schools: the Tinbergen Institute for Economic Sciences and the Erasmus Research Institute for Management. His research has been published in more than hundred articles in leading academic journals, including Journal of Business Venturing, Small Business Economics, Journal of Small Business Management and Entrepreneurship Theory and Practice. He is associate editor of Small Business Economics. He is on the editorial board of Entrepreneurship: Theory and Practise, Journal of Marketing Channels, International Review of Entrepreneurship, Journal of Small Business and Enterprise Development, Journal of Small Business Management, International Entrepreneurship and Management Journal, Foundations and Trends in Entrepreneurship, Entrepreneurship Research Journal and others.
Roy's research focuses on the role of small firms in markets, the role of business owners in firms, industrial organisation and policy, geno-economics, nascent entrepreneurship and the consequences and causes of entrepreneurship in economies.